Setpoint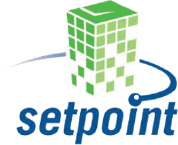 Read how MYOB Exo long list of features and scalability ticked all the boxes for Setpoint.
Janette Campbell
Setpoint
Download MYOB Exo Case Study
More
Case Studies
Cooloola Custom Stockfeed
Located in Gympie, Cooloola Custom Stockfeeds manufacture a range of stock feed products including Horse Rations, Poultry Blends, Baconer Rations...
Read More
---
Kurrajong Kitchen
Kurrajong Kitchen CEO Karen Lebsanft now has an overarching view of her business. With access to real-time data, she can...
Read More
---
Tuatara Brewery
Backyard brewer Carl Vasta had a fondness for crazy beer recipes, and to his delight so did Kiwi beer lovers....
Read More
---