Make a great first impression with effortless employee onboarding
MYOB Advanced Employee Onboarding is a streamlined self-service employee onboarding system that reduces time and complexity when onboarding new starters, all while keeping employees front of mind so they can hit the ground running.
Makes a great first impression with a tailored experience that's accessible anywhere and can be completed on any device.
It's automated and paperless, saves time, reduces admin, and means you can digitally collect banking, tax and super details. Easy.
Syncs with MYOB Advanced Payroll and ensures you're compliant every step of the way.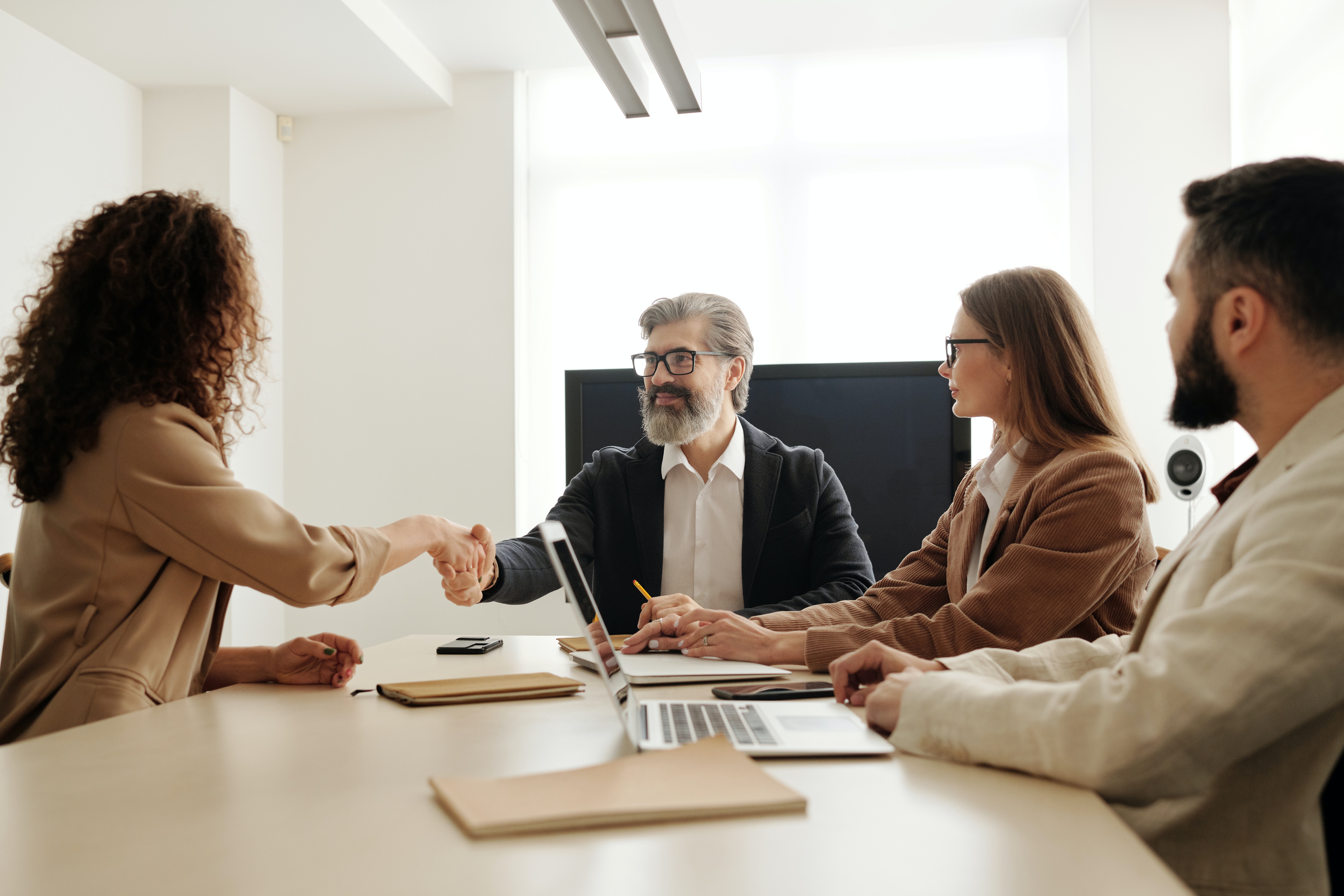 Enjoy a seamless onboarding process

A better day one experience
Get new starters ready to go on day one with a seamless onboarding experience. A simple, digital workflow that captures all the right info upfront. Remotely onboarding employees has never been this easy.

Save valuable time
Avoid unnecessary admin with a paperless solution that is integrated with your MYOB payroll software. Automatic data sync helps cut down handling time and reduces manual tasks for both you and your employees.

Streamline processes
Reduce risk by ensuring you have the right documents, right from the start. Digitally collect requisite banking, tax and superannuation information to ensure you stay compliant.
Onboarding your employees is as easy as 1, 2, 3
A swift employee onboarding experience is only a few steps away.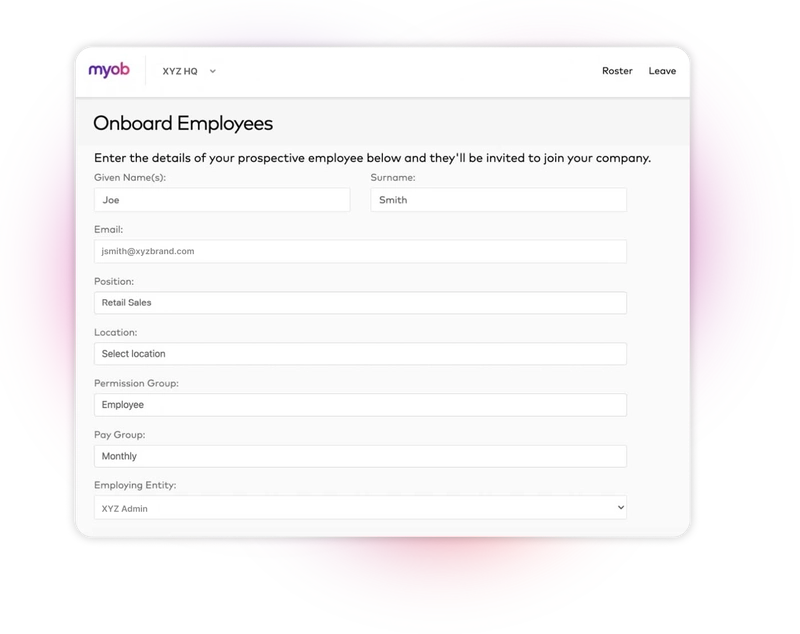 Step 1: Configure the experience
Once Advancd Employee Onboarding is enabled, you're ready to start collecting all the key details required for payroll, right from the get go. You can tailor this experience by adding your branding, additional information or any supporting documents you may want to collect.
Step 2: Invite your new hire
Create a new employee with their basic employment details. You can then send them a link to securely enter their personal, bank, tax and super details. Using all-digital documents means no more lost paperwork.
Step 3: Receive their details
Your new starter will provide their payroll information, which is automatically synced to MYOB Advanced Payroll for easy set up. And that's it! Just three easy steps to a streamlined onboarding process.
Watch a Free Demo Now
Want to see MYOB Advanced Employee Onboarding in action?
Watch our free demo video to see some of the workflows and features of the MYOB Advanced Employee Onboarding solution.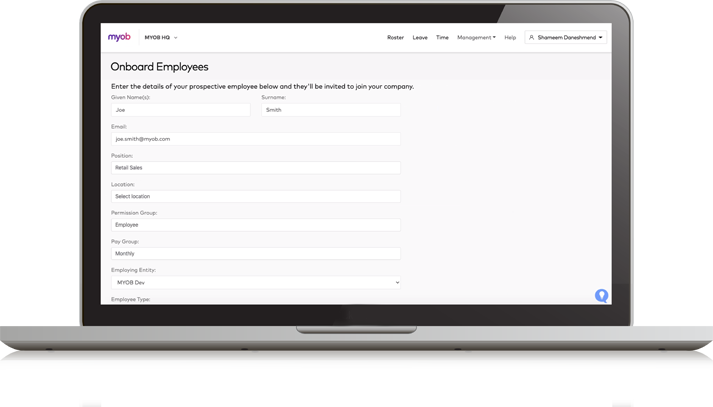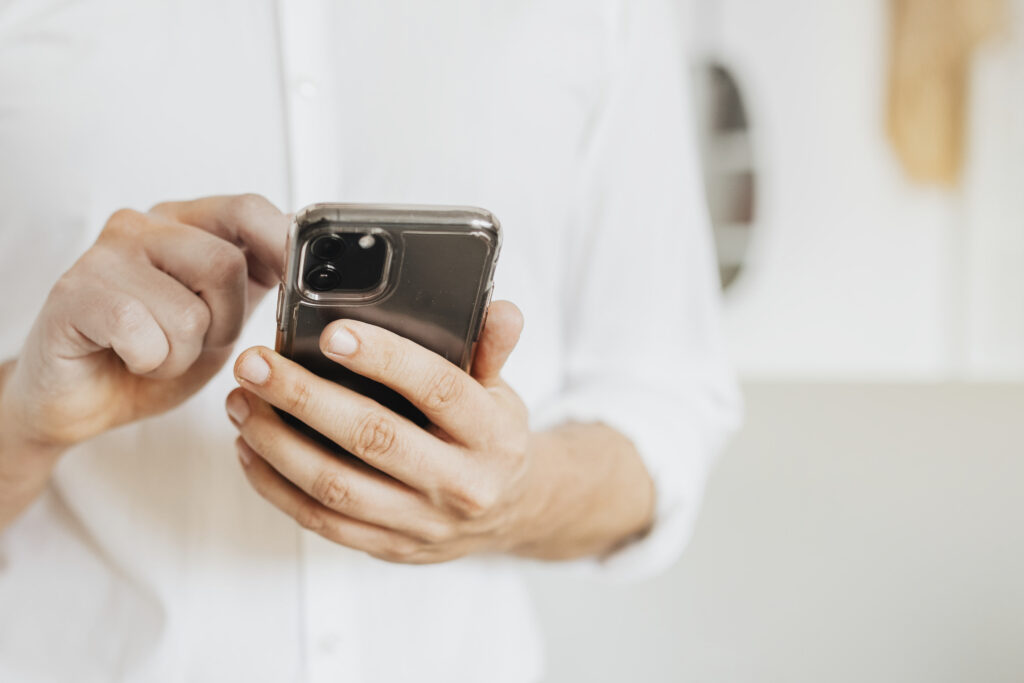 Data that's secure and synchronised
Streamline your workflows with an onboarding solution that natively integrates with MYOB Advanced Payroll, right out of the box. Tax, banking and superannuation info automatically syncs with MYOB, so you're never stuck chasing paperwork.
Plus, all your employees' personal data is kept safe thanks to secure forms and multi-factor authentication. It's onboarding done right.
Access anywhere, anytime
Customise to your business requirements
Fully secure, fully digital
Reduce risk, remain compliant
Save time whilst improving your employee experience
Currently using MYOB Advanced Payroll?
Good news! MYOB Advanced Employee Onboarding is available at no extra cost as it's included in your subscription. All that's required is for Momentum to implement and configure the module to your business needs.
Frequently Asked Questions