MYOB Advanced 2022.1 was the major release for Spring 2022 that added a wide range of new features across the entire MYOB Advanced platform. This page provides an overview of the major new features in this release – for full information on all of the changes, see the 2022.1 Release Notes here.
MYOB Advanced 2022.1 Release Webinar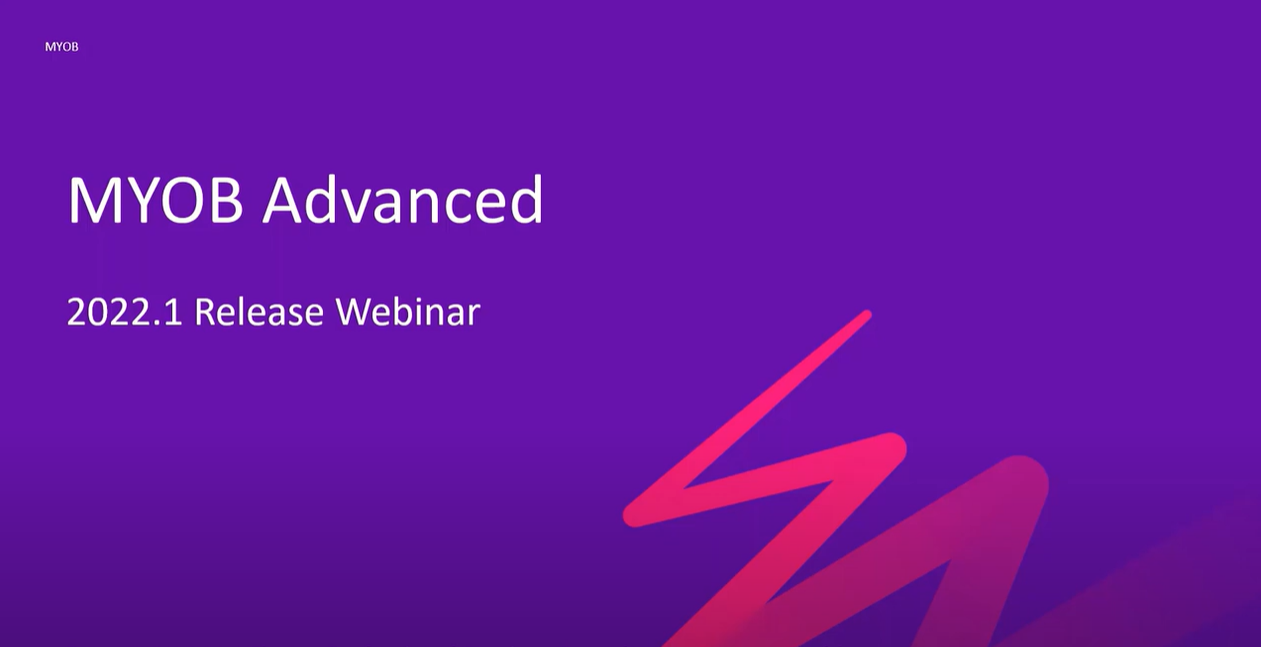 Watch Now: MYOB Advanced 2022.1 Online Event
Missed MYOB's recent MYOB Advanced Spring Release launch webinar? Watch the recording now to see new product features across the Advanced Platform from the next major release. Plus here from two MYOB Advanced customers as they share their digital transformation journeys.