Momentum On-demand Webinars
MYOB Exo to MYOB Advanced Migration Offer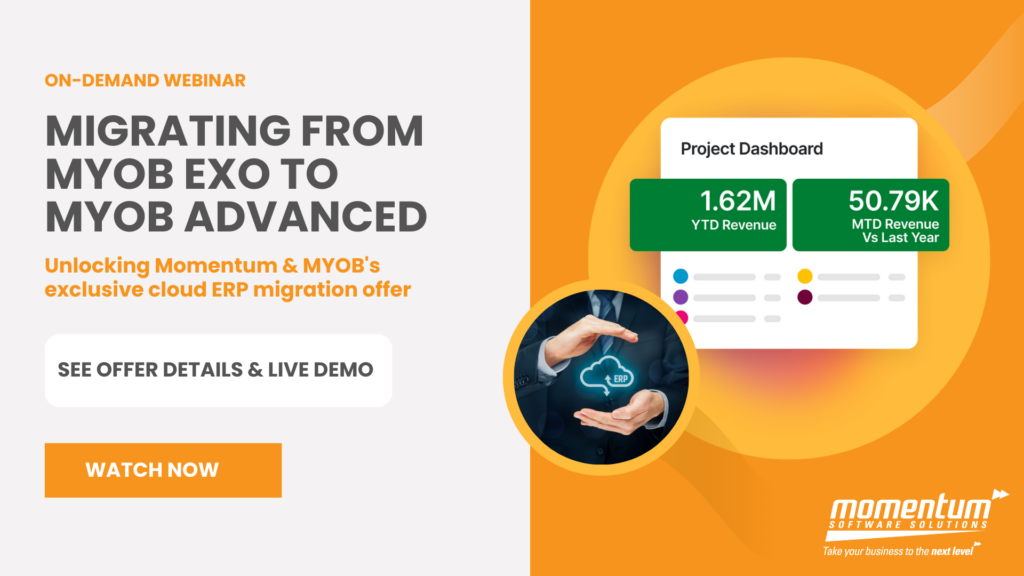 Momentum & MYOB have announced a never before seen offer to eligible MYOB Exo clients who make the move to MYOB Advanced before 30 November 2023. Watch Momentum's webinar to learn more about the saving you could secure and see MYOB Advanced in action, with a live demo.

MYOB Advanced Business
vs Wiise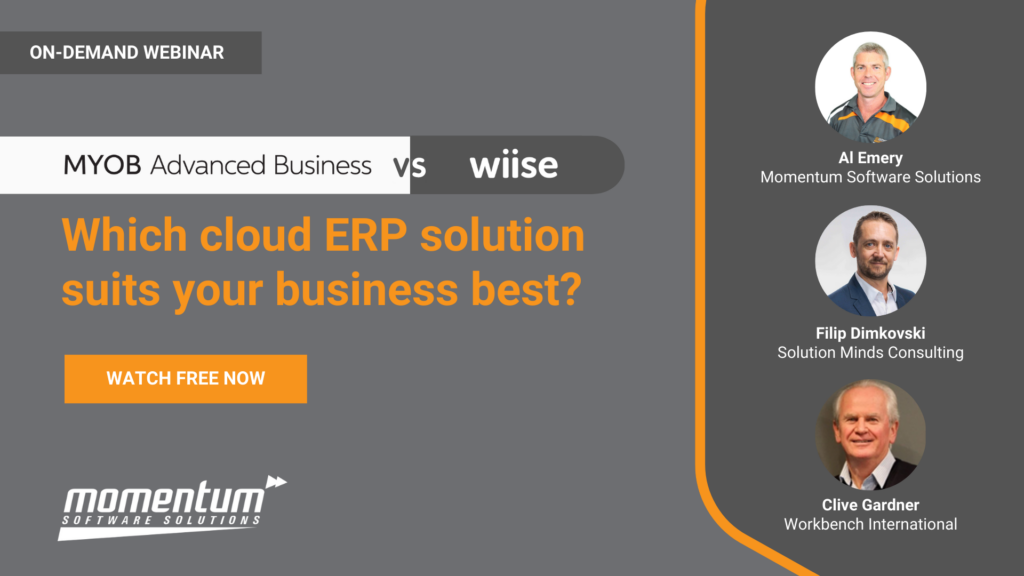 Watch our on-demand webinar as we put the spotlight over our two cloud ERP solutions MYOB Advanced Business and Wiise, to help you decide which business management platform would suit your business best.
Migrating your business
to the cloud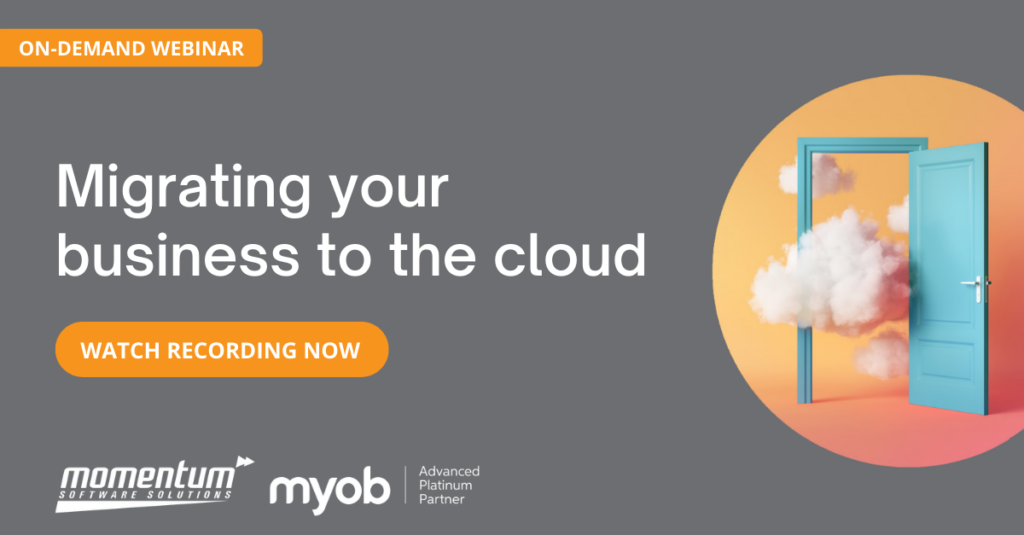 Watch our on-demand webinar as we cover everything there is no know about starting your business journey to cloud , including what is 'cloud migration', why you should move your business to the cloud, how to move your business to the cloud and an introduction to MYOB Advanced Cloud ERP Software
How Construction can thrive in a digital world
Is your construction business stuck in the dark ages? Learn how MYOB Advanced sets your business up for complete digital transformation, connecting your job sites to the office so you can keep projects running on time and budget.
Manufacturing for the Future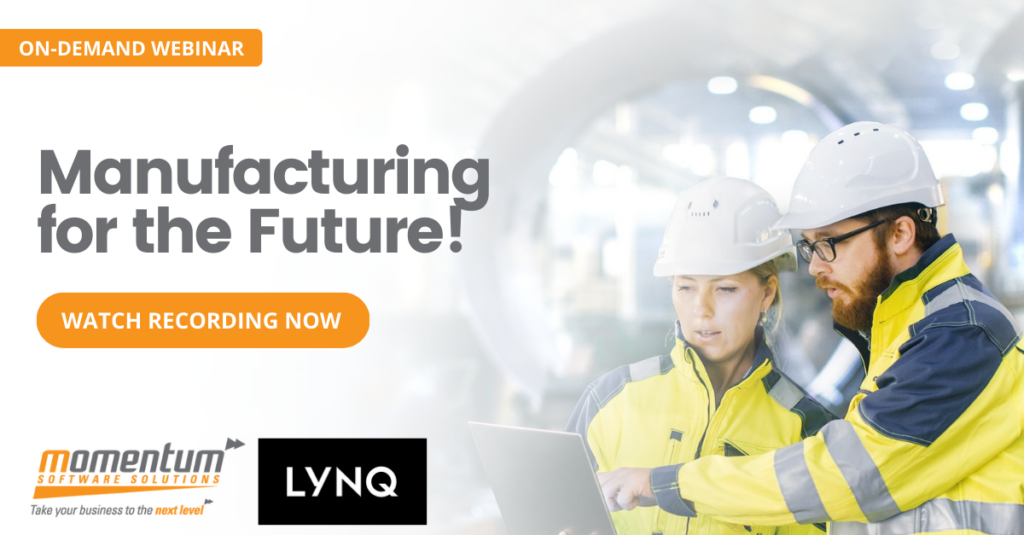 Whether you've thrived or survived, now is the time to prepare for what's coming. Learn how better practices can tighten your supply chain, help make you more resilient to rising inflation and take your manufacturing to the next level. Plus see a demo of MYOB Advanced Manufacturing.