eveXso combines user centric design, familiar devices and cloud technologies to deliver a new style of WMS embraced by both users and management. Users love the speed and simplicity of the interface; Management like the real time issues reporting and information to drive efficiency.
eveXso seamlessly integrates into MYOB Exo or MYOB Advanced ERP solution and lets you effortlessly manage your inventory. Cost-effective and efficient, track necessary business components – know where everything is at a glance.
How is it Faster?
Minimal Interactions with MYOB to keep systems operating at optimal speed.
Prioritised workflow based on your business needs ensures work is presented and completed how you want it to be.
Smart Navigation using eveXso's unique "Scan Anything" feature gets you to the screen you want without using menu navigation.
What makes it Easier?
Familiar Devices – iPod, iPad, iPhone and web browser.
Consistent, clutter free design.
Intuitive workflow – eveXso is designed to facilitate the doers.
5 minutes training is all you need to get going.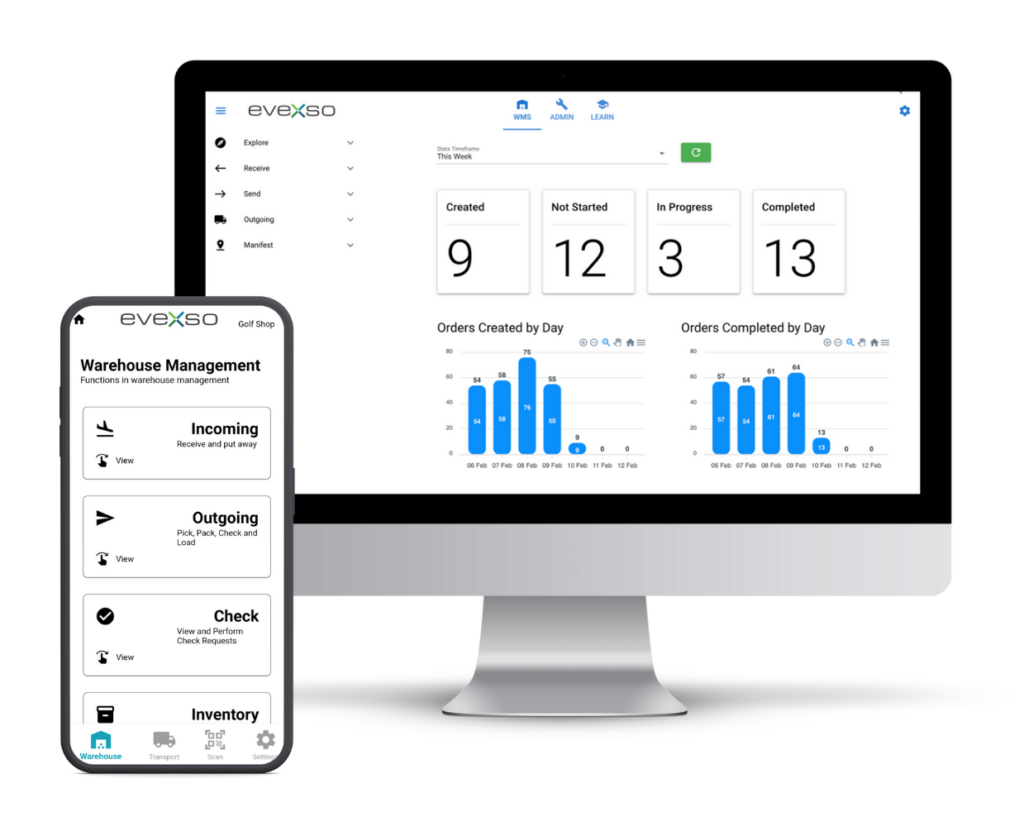 Why is it Smarter?
Warehouse activities are driven by how the goods are delivered to the customer.
Rich Statistics at keystroke level provide KPI information to drive operational efficiency.
Issues are notified and accessible in real time e.g. short picks or negative bins.
Needs based replenishment prioritises work.
eveXso Inventory is updated in real time ensuring 100% accuracy when checking stock levels during normal operations, including the pick face.
Core eveXso modules:
Receipting
Picking and Packing
Delivery Run Management
Truck Loading
Intelligent Replenishment
Inventory Management
KPI Statistics Collection
Interested in learning more? Visit the eveXso website for more information: