Protect your business payments from fraud & error – Accounts Payable Automation, Digital Workflow Approvals & Cybersecurity Protection.
Traild is an AI-driven accounts payable platform offering automation to eliminate manual data entry, structured workflow approvals, and payment protection. Traild's ability to spot payment errors and highlight fraud ensures you only pay for what you receive.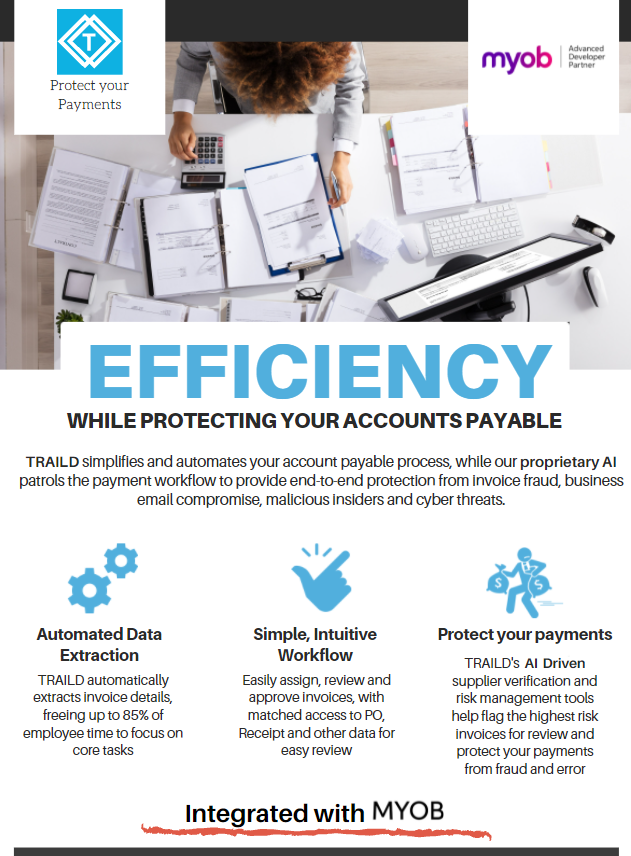 1. Protect Your Business With Risk Insights:
Make better decisions using advanced digital risk analysis tools, which focus your attention on the highest risk payments
2. Save Time With Automation & Workflow:
Accelerate data entry and invoice approval to reduce the pain of invoice reviews, delight your suppliers and capture early-payment discounts. Replace tedious, unproductive invoice reviews with value-adding tasks
3. Gain Control With Reporting:
Understand your suppliers and costs in more detail through adaptable and accessible reporting and analysis
Traild's AP solution is integrated with MYOB to automate processes, slash admin costs and help you make smarter decisions.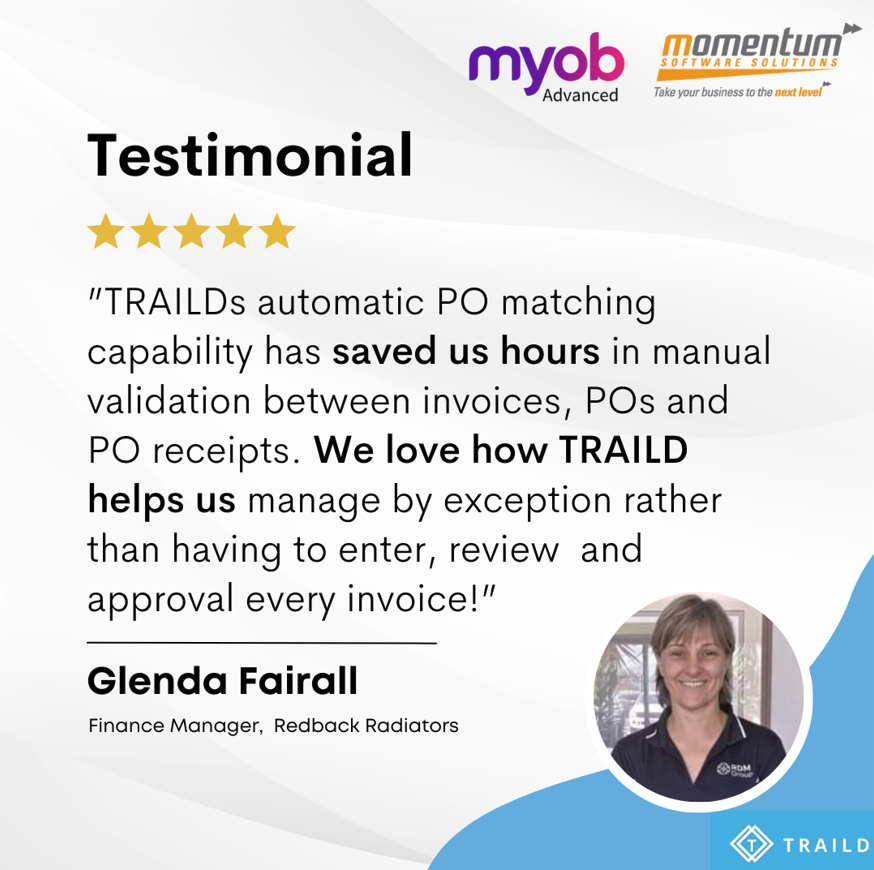 Watch our joint webinar with TRAILD here: