Warehouse management software solution that will put a shining light on your stock control
Do you need better control over your inventory?
Do you need to take the guesswork out of purchasing?
Do you need to have better insights into what is selling versus what isn't
There's nothing worse than the vague feeling you aren't 100% across all aspects of your warehouse and distribution. MYOB Advanced (cloud based) and MYOB EXO (on-premise) ERP solutions can put you back in the driver's seat confident that you and your staff are across every aspect of your inventory and where it is, where it is going and when.
Insight-driven inventory management lets businesses move on from the reactive processes of the past and become forward-looking and proactive. This can result in substantial reductions in the cost of goods sold and a marked increase in gross margin return on inventory.
Success in Wholesale Distribution requires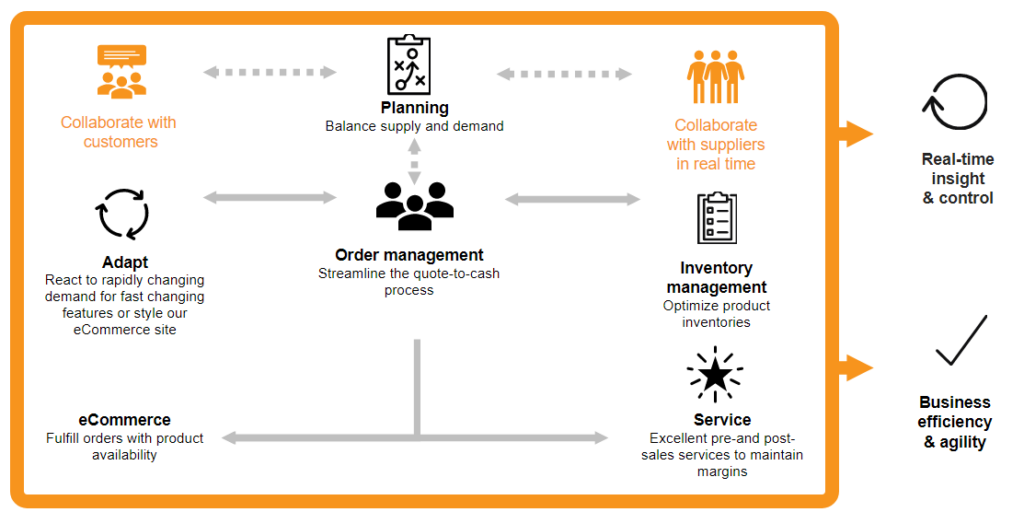 EXO has improved our managerial visibility no end, particularly from an inventory point of view. It's made us realise just how little we knew what was going on with our stock before.

Glenn Betts, Managing Director – Global Welding Supplies

Key features and benefits of an ERP system for wholesale
Improve your operations with real-time data for sales and service teams
Easily manage complex pricing and discount policies
Sales order fulfilment, create quotes and shipments and apply discounts
Track and manage foreign transactions, tax and multiple currencies
Be usable by multiple staff, often in multiple locations
Report on accounting, finance and order processing in real time
Manage customer interactions and billing
Carry out stock assessments and inventory management
Insight-driven Inventory Management can give you:
Improved customer service and loyalty
Reduced stock-outs and overstocks
Lower inventory costs
Insights into fluctuations in supply and demand
Ability to streamline your inventory planning
"We now have detailed profit and loss, as well as sales order reporting. Our warehouse people can also run reports to see where stock is, so if we need to move it to another city to fill an order, we can do it instantly. This makes it seamless, rather than having to check 100 emails and make lots of phone calls." – CFO – mid-sized Distribution Company operating in four states.
Additional Resources