Transform your manufacturing operations with a scalable cloud ERP built for Aussie businesses
Wiise is an end-to-end cloud ERP solution designed to help Australian manufacturers scale up.
Streamline the efficiency of your operations with real-time inventory tracking, advanced planning capabilities, and live view of production. Integrate your supply chain across the organisation for better business-wide insights.
Get greater returns on investment by managing manufacturing, finances, payroll and more in a single, cost-effective ERP solution localised to meet Australian business requirements.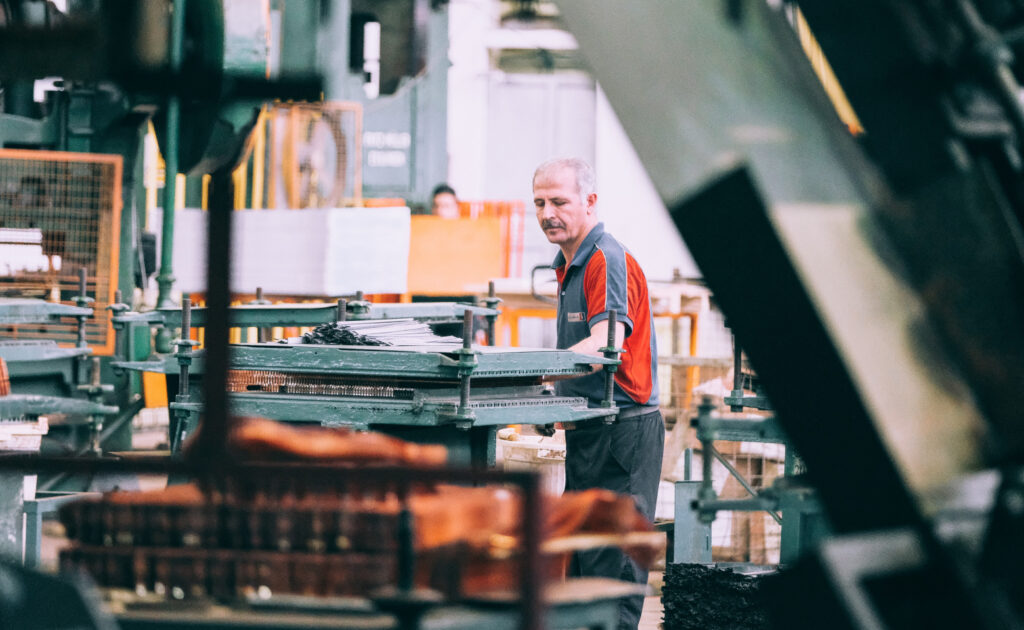 See Wiise Manufacturing in action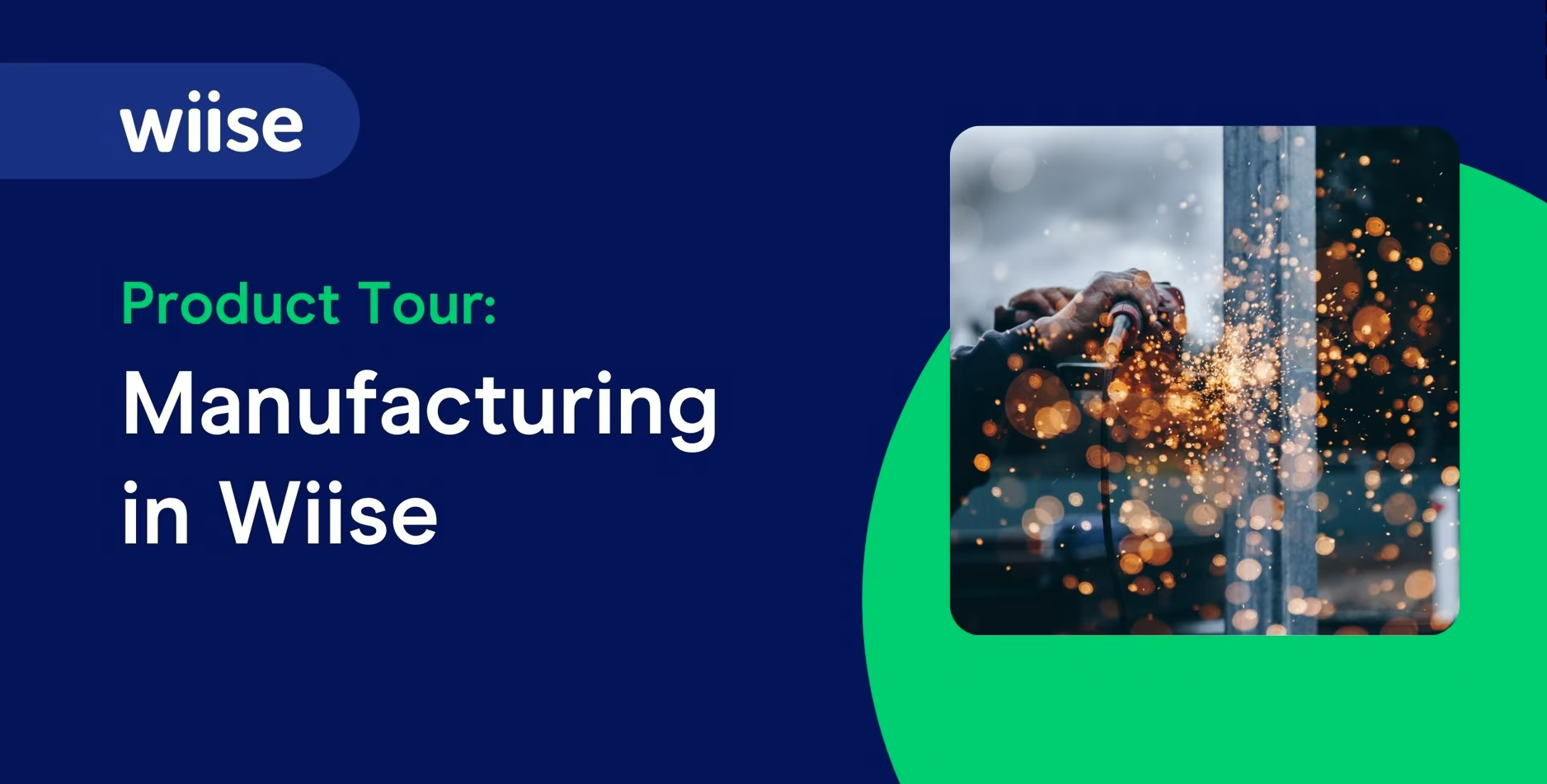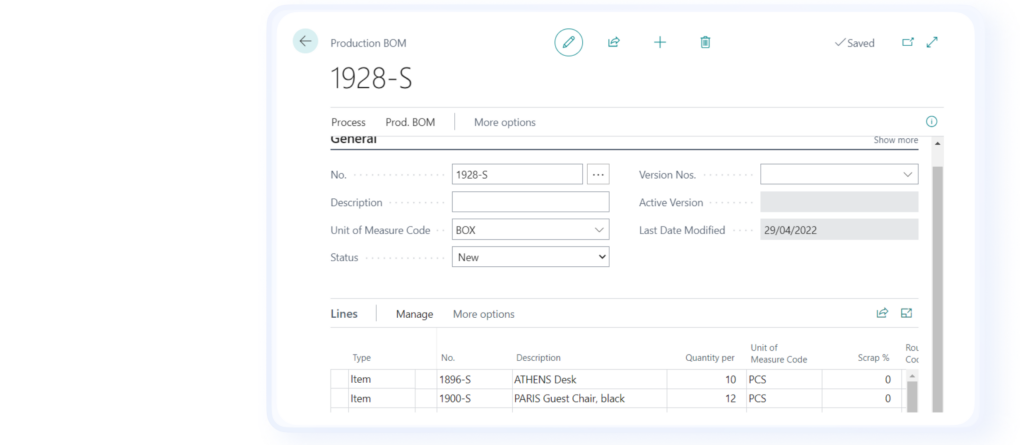 End-to-end manufacturing management
Track and cost assembly
Automate production orders and POs
Use multi-level bills of materials
Track total manufacturing costs
Get detailed production and capacity planning
Anticipate supply and demand
End-to-end production planning
Detailed production items
Set up multi-level BOM and assemblies so you know exactly what components are needed to produce an item.
Accurate planning
Set up processes. Schedule production activities. The Master Plan Schedule helps you plan production in detail.
Capacity planning
See your resource availability clearly to easily allocate people and machinery and track associated costs.
Control production
Manage every stage of production from quote simulation to product release on the floor. See cost and wastage clearly.
Production capability
Manage your work centre more efficiency by matching your production capacity to your people's availability.
Service management
Simple service call scheduling and tracking. Your field techs can update their jobs in real-time on their mobile devices.
Looking to take your manufacturing business to the next level?
Download our playbook to learn what Australian manufacturers need to consider in the era of Industry 4.0 technologies
Why choose Wiise cloud ERP
All-in-one system to manage your entire business
Save on maintenance costs by managing accounting, operations, payroll, and more, in one system that connects seamlessly with your existing tools and the entire Microsoft ecosystem.
Stay on top of profits with true costing
Easily track profitability, margins, and material costs in one place ad get an accurate picture of your financial health with better demand planning, forecasting and real-time reporting.
Streamline production workflows with automation
Ensure accuracy from sales order through to delivery by automating key processes and understanding resource availability of machines and people with production and capacity planning.
Build a more resilient business with real-time insights
Use real-time data analytics powered by Microsoft to better manage risks along the supply chain while delivering a more consistent customer experience across the board.
More Wiise Features
Designed to handle the needs of growing Australian businesses, Wiise brings accounting, operations, inventory, people and more into one hub. Here are some features in Wiise: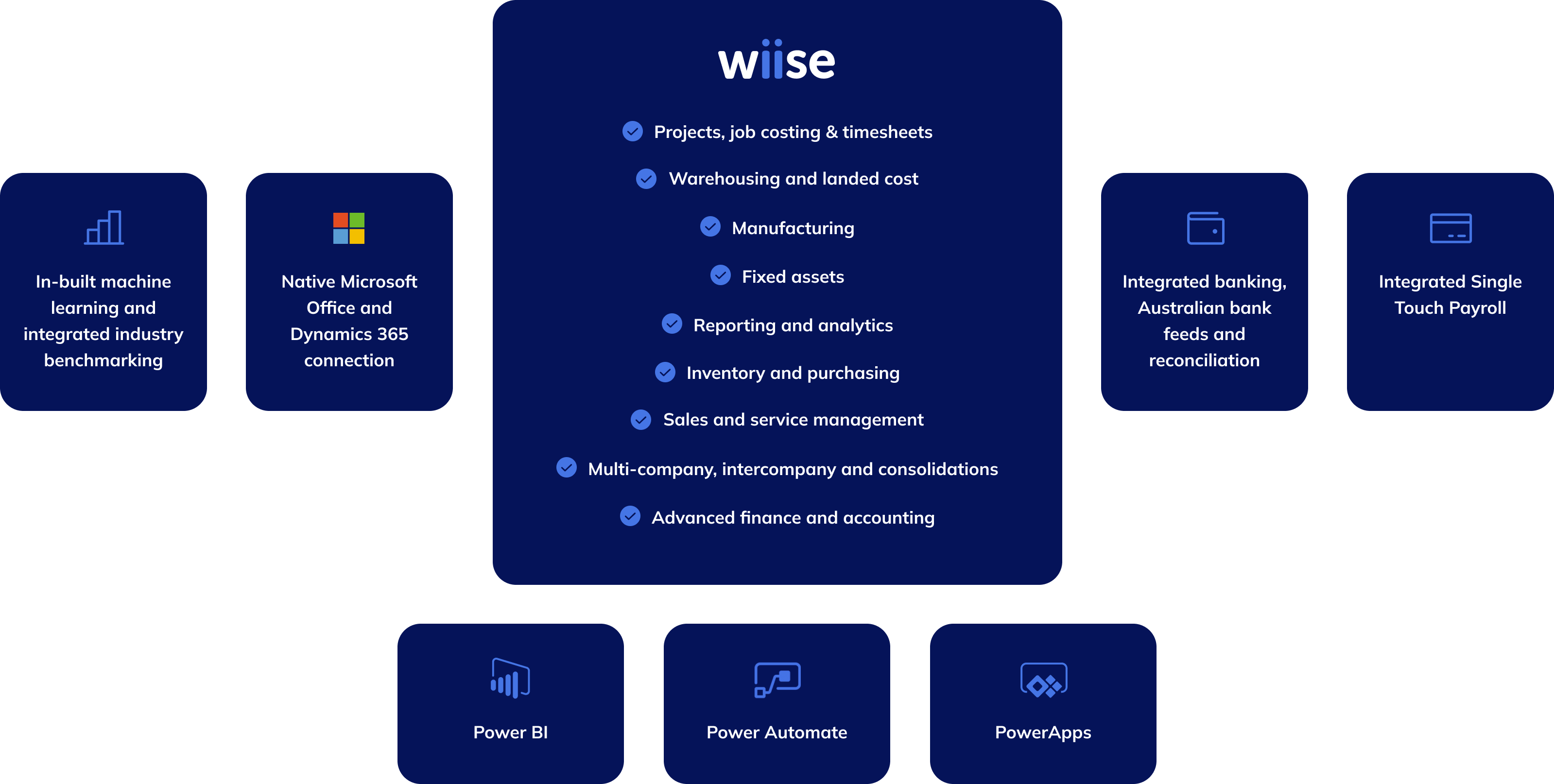 How True Blue modernised their manufacturing operations with Wiise
Like many businesses, True Blue Chemicals evolved and grew over the years, experiencing company restructures, changes in staff, an updated product suite and expansion of distribution channels.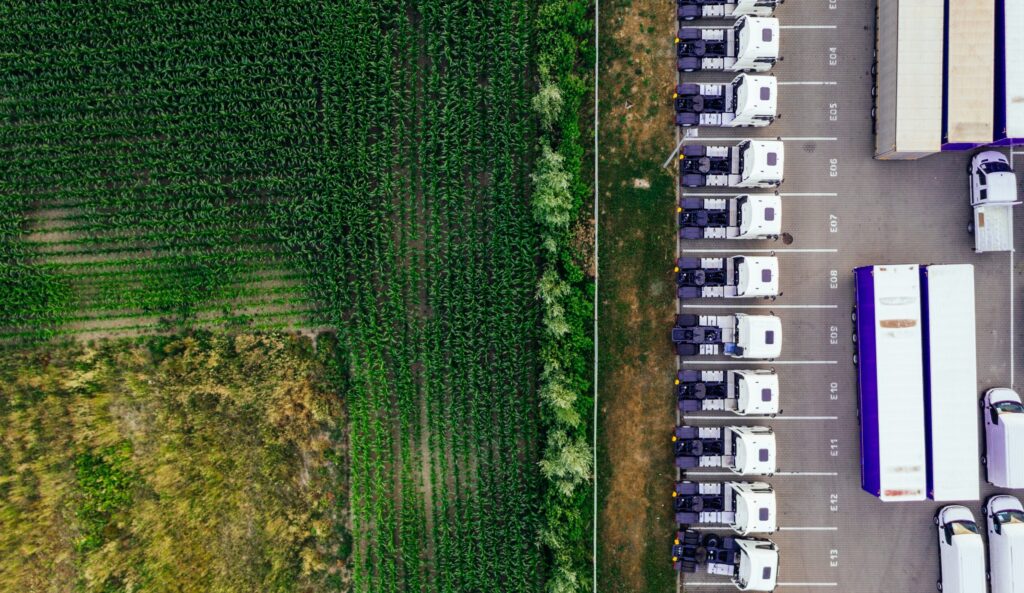 See more Wiise videos