Momentum Software Solutions are very honoured to be awarded Wiise Customer Success Partner of the Year for 2023. This award recognises Momentum as the top Wiise Partner across Australia to most consistently deliver delightful implementation outcomes.
Momentum was also a finalist for the prestigious Partner of the Year award. The partner that consistently embodies Wiise's culture of customer obsession, married with high quality delivery and support. As well as nominee for Co-sell Partner of the Year. The partner that most successfully teams with the Wiise team to help grow the reach of the platform.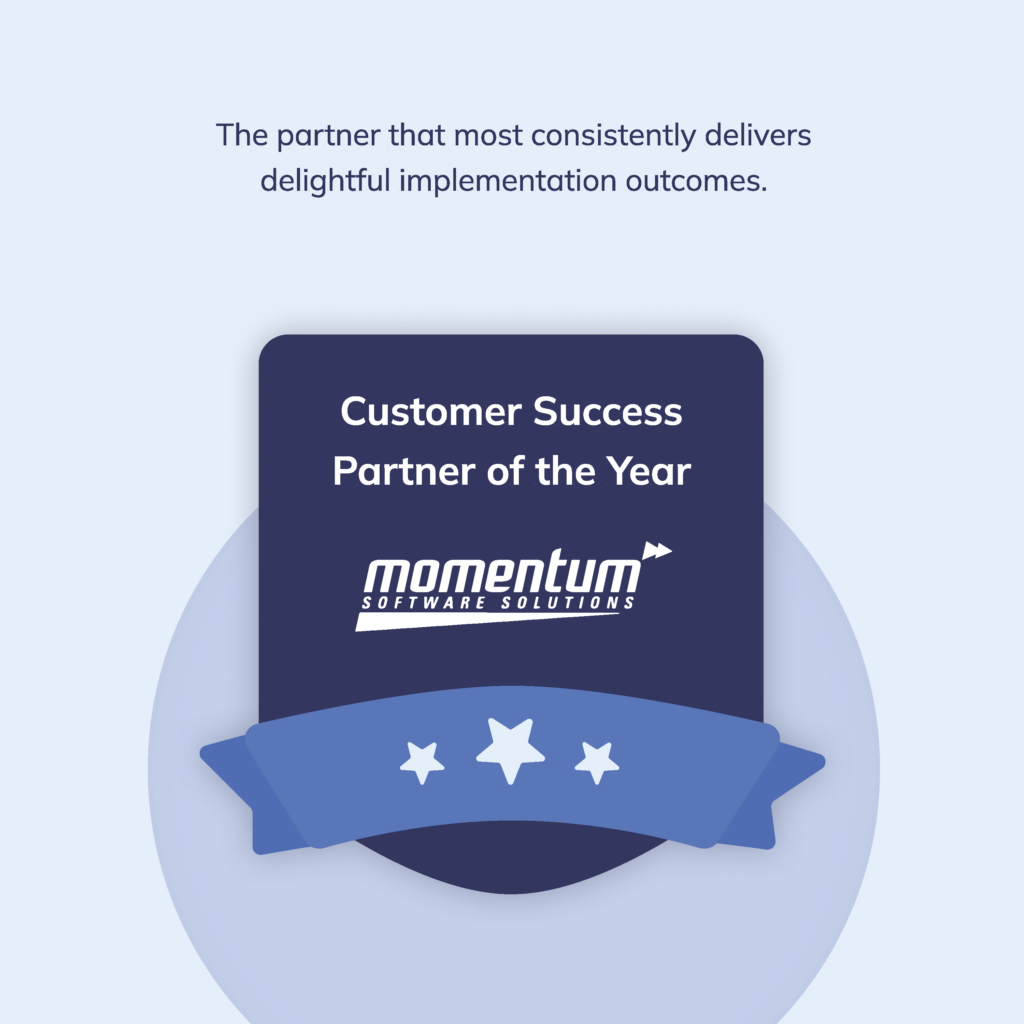 Momentum are thrilled to be recognised across these three categories and be awarded for our customer service and experience. This is a true endorsement of our efforts and our core value of 'Customers for Life'.
Momentum work very hard to maintain strong and lasting relationships with our customers. We take this responsibility very seriously. We are committed to customer service and work closely with our clients to understand their business, their objectives, and their specific software needs. We know that every business is different and therefore every implementation requires a tailored approach to deliver long-term solutions.
Al Emery, Managing Director at Momentum Software Solutions said "Momentum are very excited about winning the Wiise Customer Success Partner of the Year for 2023. This award is a great recognition for our Wiise team and the software outcomes they provide our clients".
We especially want to thank Wiise for the support they have provided Momentum since we commenced with them in October 2021. We look forward to continuing to take businesses to the next level with Wiise in the future".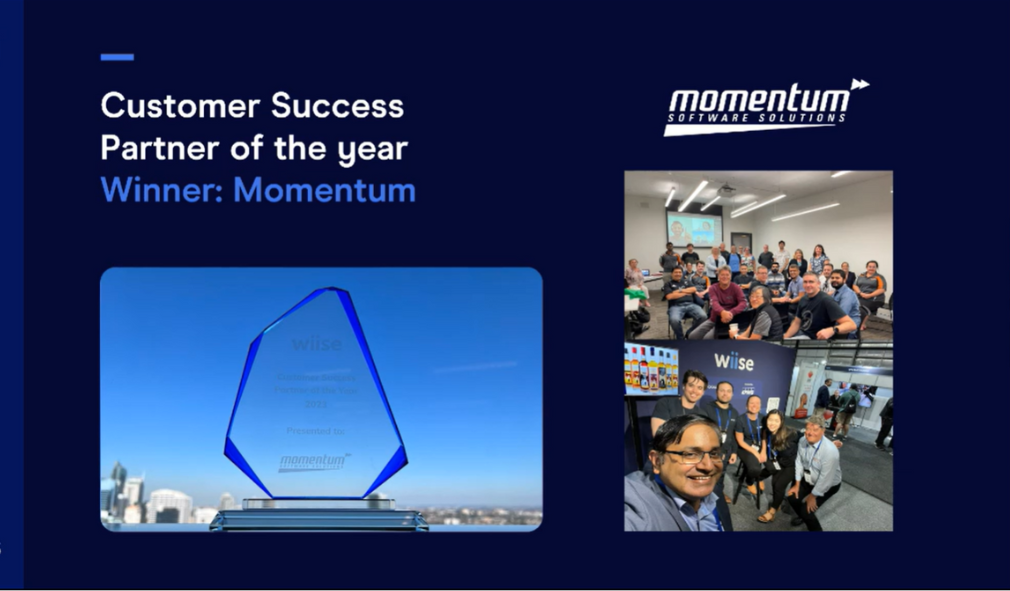 Lex Feltham, Head of Sales & Channel at Wiise said "I can speak for everyone at Wiise in saying that Momentum's Customer Success Partner of the year award is very well deserved. Wiise appreciate the focus on quality and customer success that Momentum brings to everything they do".
Momentum look forward to another successful year, working with Wiise to deliver clever cloud business management software to more Australian businesses.