If you're a company that services equipment, you need to make the best use of available resources such as vehicles, equipment, parts, plus your team of talented and dedicated people. You also need to provide prompt and exceptional service.
Of course, you must make a profit. A well-designed and properly implemented Field Service Management (FSM) system can help you accomplish all of that. With the right system, you can modernise your operations, boost your efficiency and develop lasting customer loyalty.
MYOB Advanced Field Service Module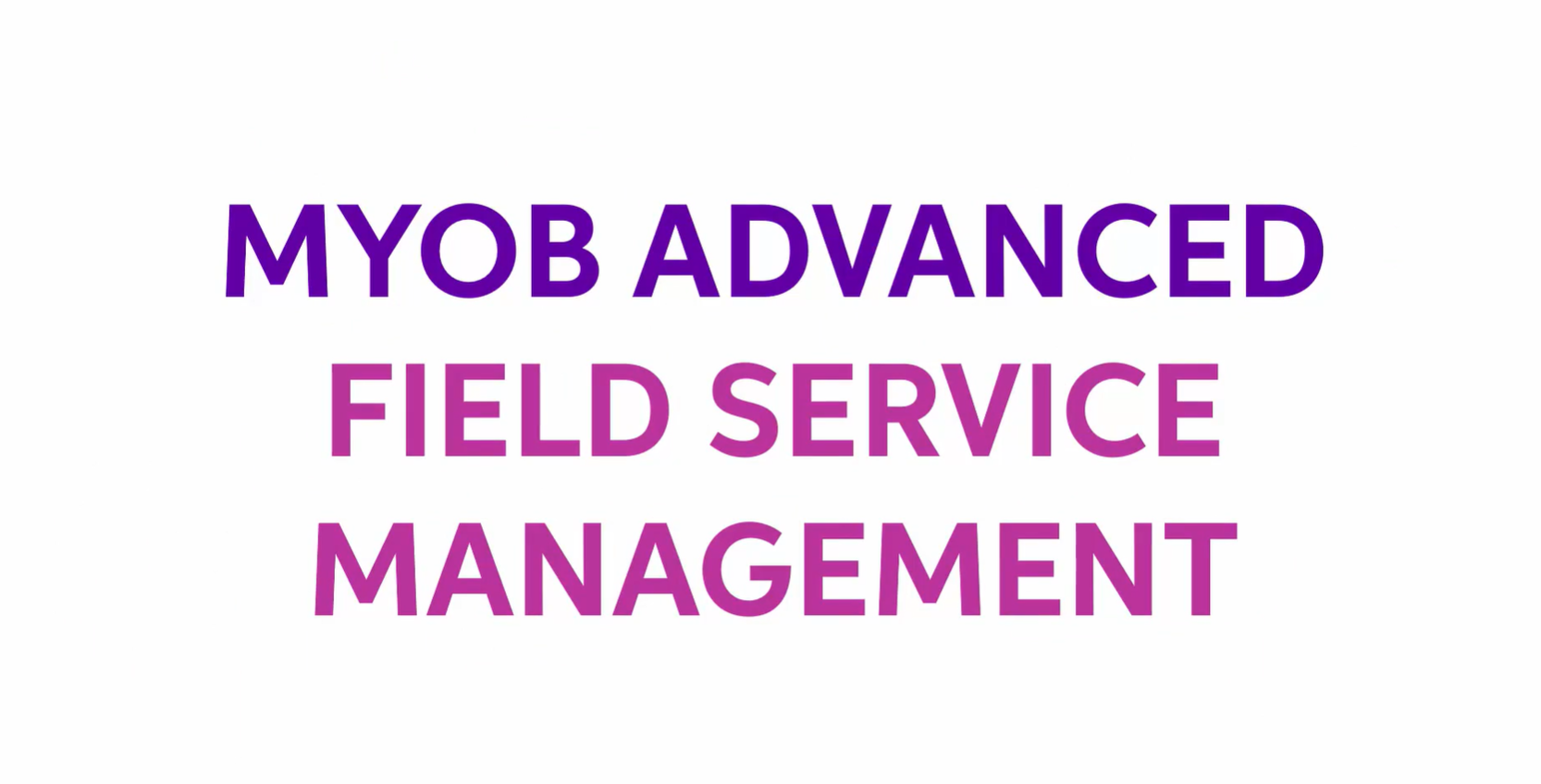 Key benefits of MYOB Advanced Field Service Module:
Better information leads to better decisions
Integrate field service operations, projects, order management, CRM, and inventory management.
Provide all required information to generate service appointments from Sales Orders or CRM Cases.
Gain better business insights by combining automated processes, accurate data, financial analysis, and forecasting capabilities.
In the cloud and mobile
Access routes anywhere, anytime, from any device. All applications are web-based, giving users unlimited access to the system from any location.
Enable field staff to plan for upcoming appointments and routes along with access to the information necessary for the next call, including last-minute updates.
Warranty tracking
Improve customer satisfaction by tracking warranty classes according to models of equipment.
Prevent needless customer invoicing of parts and labour when the work is covered under warranty.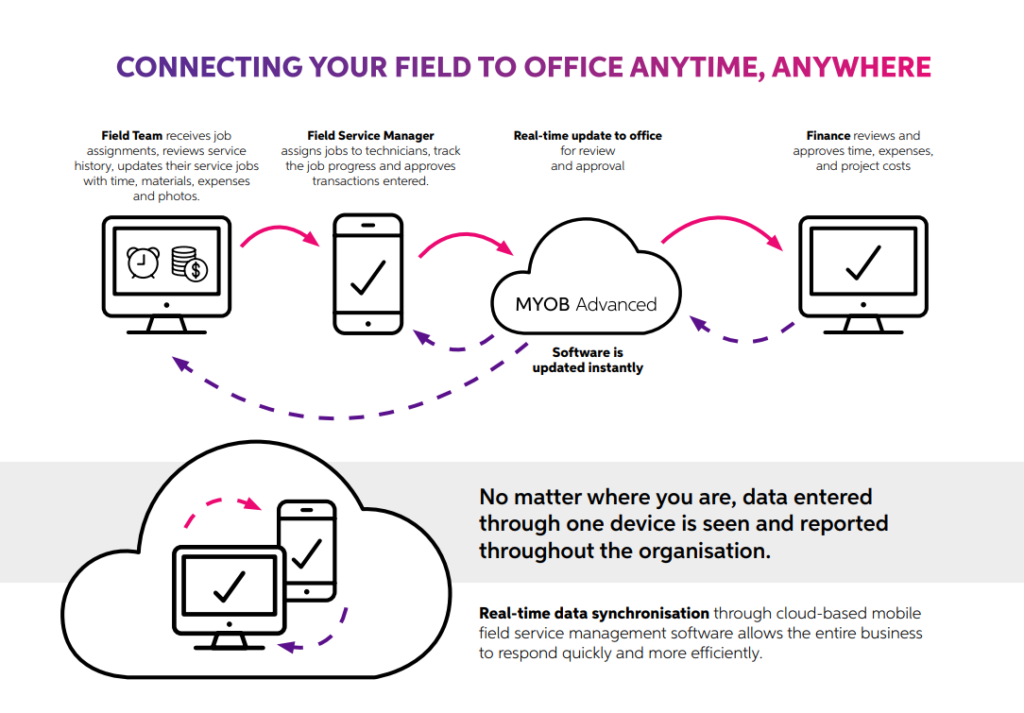 Streamline processes to reduce response times and costs
Field Service Module Features and Capabilities:
Learn more about the MYOB Advanced Field Service Module