When you're providing support services to mine sites, logistics can change daily. You need to be adaptable, have clarity on all your business processes and know exactly where your resources are. All so you can quickly relocate or reallocate whenever you win a contract
There are a number of key challenges facing the mining services industry.
Resource tracking – workforce differentials, multiple mining sites and a global supply chain make it difficult to monitor project resources.
Managing labour and operating costs – changing costs of individual projects, mine services and ad hoc programmes mean that accounting is complicated.
Industry compliance – ensuring that operations comply with strict industry regulations adds a layer of complexity and costs to the business.
Each of these places considerable demands on the workload of mining services management and payroll staff – when they could be focusing instead on being more competitive, increasing their service levels and revenue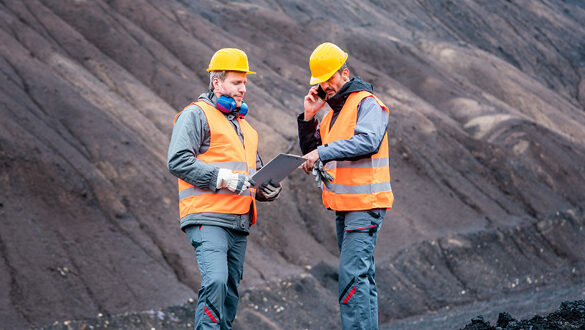 Benefits of ERP Software
Take complete control
Give your people the freedom to make intelligent business decisions in moments that matter – and get things done.
Empower your workforce
Build a highly engaged mobile workforce. Provide them with tools that delivery the information and data they need to perform at their peak.
Act on real-time insights
Gain real-time visibility into your data to make decisions based on accurate data.
Create experiences that matter
Take the sales and service experience to a whole new level.
Our Solutions
MYOB Advanced
MYOB Advanced Business, powered by Acumatica, is a customisable cloud ERP system that provides ERP and payroll functionality on a single integrated platform. As the fastest growing cloud ERP in Australia, connect your entire business operations from finance to sales and everything in between. MYOB Advanced scales with your business ambitions, giving you complete real-time visibility and control.


Wiise
Built on Microsoft Business Central, localised for the Aussie market, Wiise is cloud ERP software 100% owned by KPMG Australia in partnership with Microsoft. Designed to handle the needs of growing Australian businesses, Wiise brings accounting, operations, inventory, people and more into one hub. Clever cloud tech that you can access anywhere, anytime, from any device.