MYOB Advanced Construction Edition
The MYOB Advanced Construction Edition, as part of the MYOB Advanced cloud platform, is designed specifically for construction companies and subcontractors to effectively manage entire projects end-to-end using any device.
Proactively identify problem areas in current jobs
Accurately estimate future projects
Increase collaboration across teams
Streamline time-intensive processes to avoid delayed projects.
Upgrading to a cloud platform for construction like MYOB Advanced will set your business up for continued success. Increase collaboration, streamline operations and get the visibility you need to keep projects, budgets and timelines on track.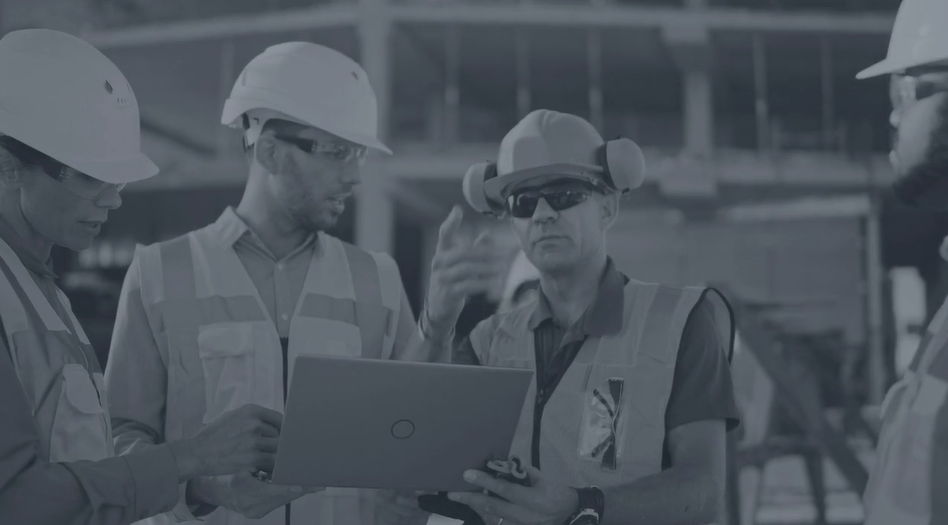 MYOB Advanced Construction Edition is s
uitable for these types of construction:
Key Benefits

Reduce product complexities
Reduce project complexities by managing customers, budgets, teams and schedules in one cohesive cloud platform.

Control costs and changes
Deliver great client experiences by being able to anticipate scope changes and the related impact to the project schedule, costs and billing.

Real-time project visibility
Access real-time information into the details of your project and job costing, making sure your projects remain on track and budget.

Forecast future jobs
Estimate and forecast upcoming projects which will help reduce costs and going over budget.
Effectively manage construction projects with complete real-time visibility
Construction Edition Includes
Original Cost Budget vs Revised Cost Budget
Forecast Cost to Complete
Actuals and Commitment Tracking
Movement Analysis
Work breakdown structure (WBS)/ Cost Code mapping to Task and Revenue Capability
Purchase Requisitions and Purchase Orders
Subcontract Agreement Generation and Progress Claim
Compliances and Certificates of Currency
RFI's including Design, Cost and Schedule Impact, Variations, sample submissions and more
Drawing and Photo Logs
DA, BA, Form 15 & Form 16, etc storage
Daily Site Diary including Weather Reports
Management of Project Issues and Defects
     – Progress Claims: Milestone, % complete, fixed price,  BOQ, Time & Material
Pro Forma Invoicing
Revenue Recognition as per Construction Accounting Standards
Manage Retentions and Bank Guarantees
Retentions from Subcontractors
TPAR Reporting and File Generation
Project WIP
Bill Later and Write Offs
Expense Claims
Project Recharge of Personnel
Timesheet Integration (mobile app)
Employee Self-Service
     – Leave Requests
Manage delegation of authority:
     – Project Quotes
     – Purchase requests, requisitions, purchase orders
     – Change requests and change orders (variations)
     – Subcontracts
     – Project invoicing, progress claims
     – Expense claims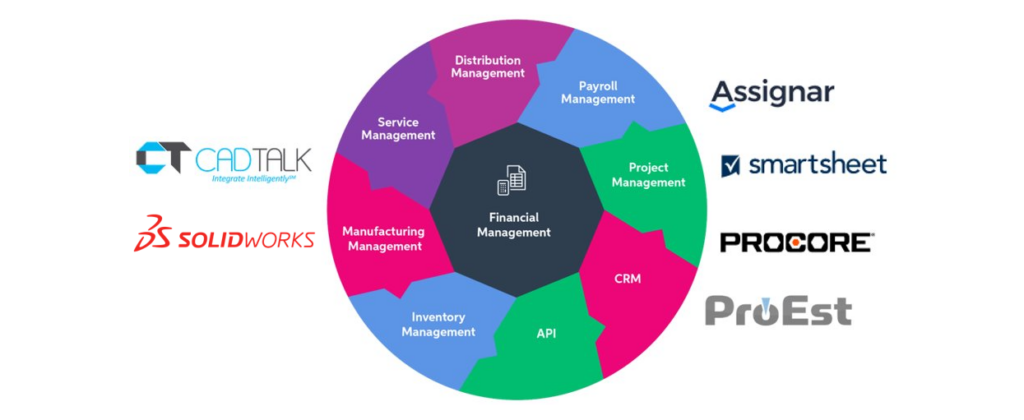 MYOB Advanced Construction Add-ons
There are a range of third party add-ons which integrate with the MYOB Advanced Construction Edition to further streamline and effectively manage your construction projects. Some include:
CADTalk (Design Software)
Soildworks (Design Software)
Assignar (On-site Time Tracking)
Smart Sheet (Project Planning)
Procore (Construction Product Management)
ProEst (Estimating)
Take your construction business to the next level with MYOB and Momentum
Additional MYOB Advanced Construction Material: