ProSpend (formally expensemanager) is a proactive business spend management solution
One Platform for all business spend.
One platform with hyper-automation to manage expenses, AP invoices, eInvoices, POs, credit cards, virtual cards & payments. ProSpend products allow businesses to harness the power of automation through our industry-leading software whilst integrating directly with your MYOB system. They work together to bring all your spend processes in one powerful platform.
The platform is modular, which means you can choose to use the modules that are most relevant to your requirements or all of them. All ProSpend products come with budgets, workflows, OCR & ML to drive efficiencies, control fraud and manage your spend proactively.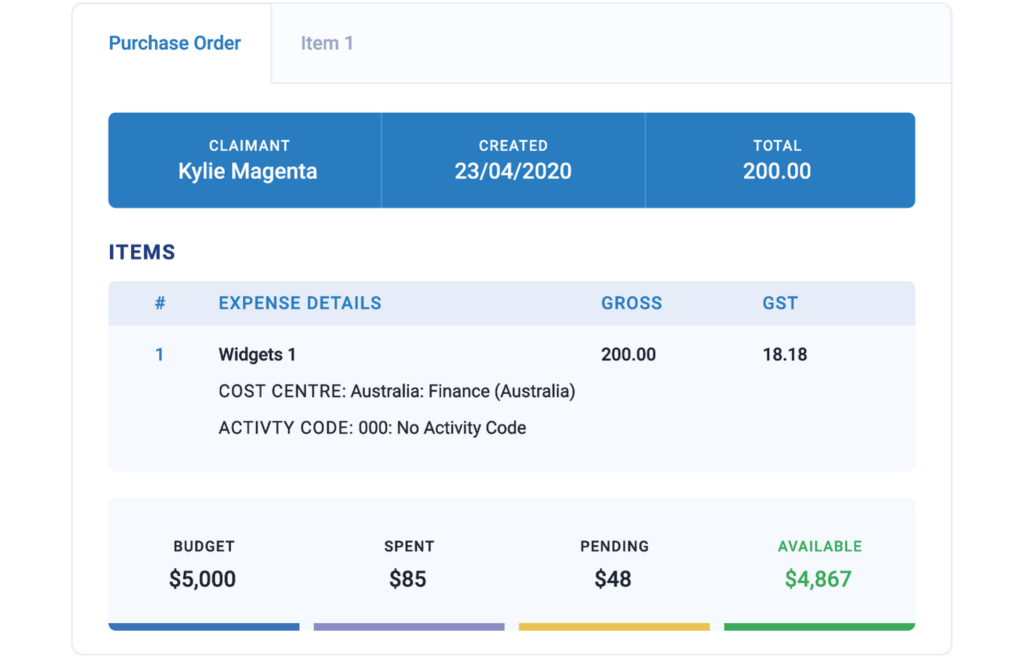 Expenses – simplify and automate expenses:
Create, submit and approve expenses anytime, anywhere and on any device. Whether it's corporate, business or personal cards, reimbursements, mileage or travel, simplify your business spend with expensemanager.
Get daily card feeds, automatic coding, smart matching, split expenses, FBT Wizard, Approvals, and reporting with a full audit trail, all synced to MYOB via our API.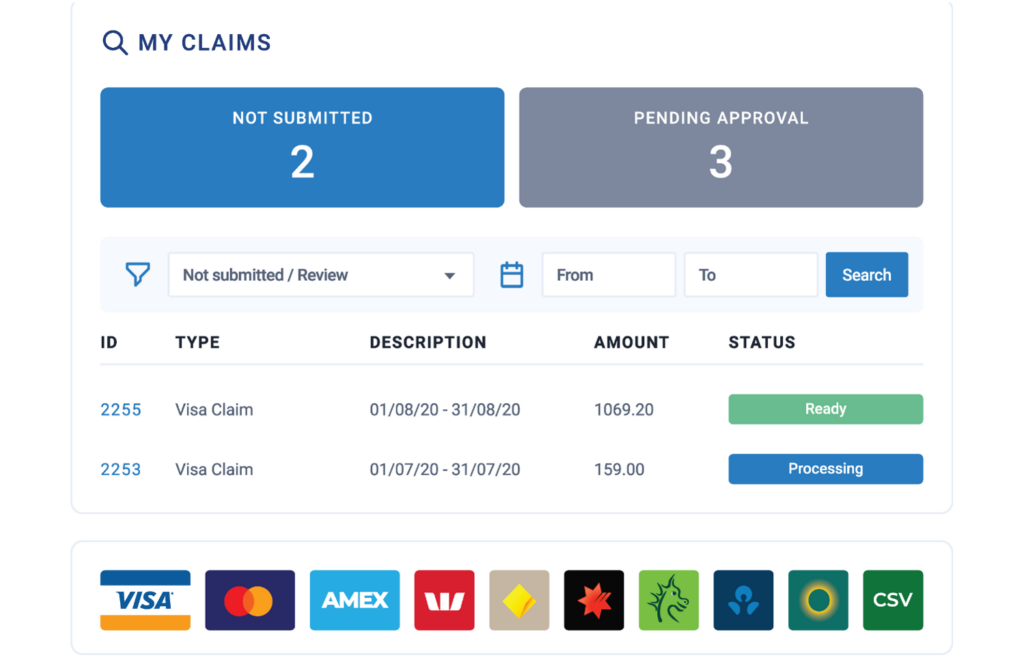 Virtual Cards & Payments
Instant issue virtual corporate cards and manage supplier payments with reconciliation. ProSpend offer multiple card options like Reloadable or Singleload Cards, which can be used online and worldwide. The cards are available on Apple and Android Wallets, with low fees and spend control.
Seamless reconciliation with direct transaction feeds, set control, policies and limits. Perfect for subscriptions, reimbursements and more.
ProSpend also offer a digital payments platform that is tightly integrated with MYOB to automate and reconcile payments with invoices instantly. Make payments on-demand or scheduled as a batch with no more ABA files!
For detailed information, download the ProSpend – Virtual Cards brochure.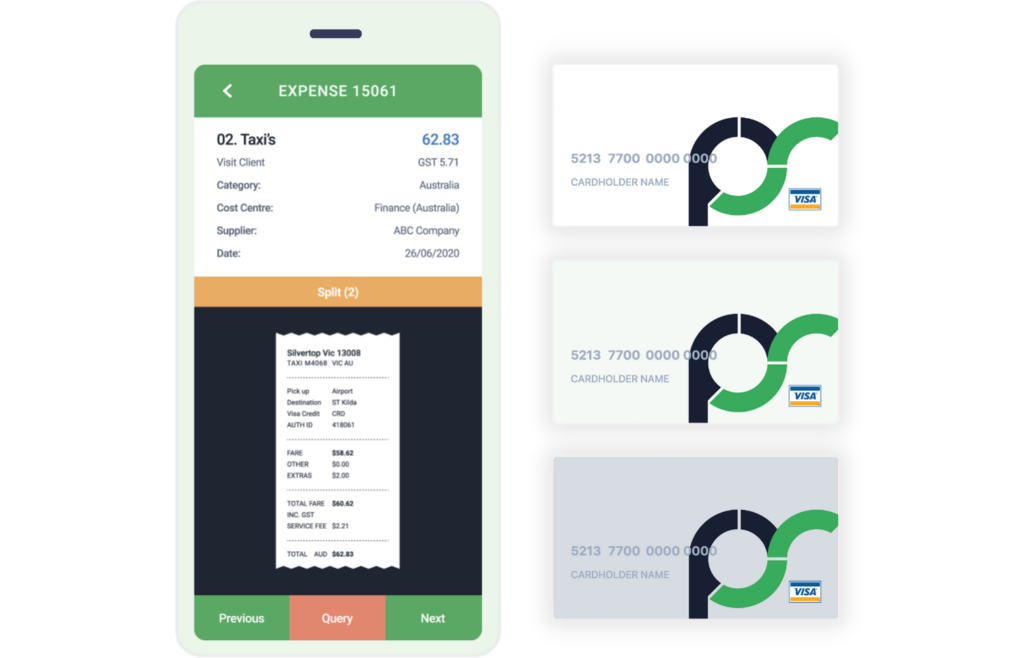 AP Invoice Automation
ProSpends world-class technology offers up to 85% reduction in effort and time, but this is just the beginning.
Fraud prevention, data security and compliance are the most important requirement when selecting an AP Automation system these days, and this is where the ProSpend solution comes into its own with automated bank verification, user permissions and robust workflows and approvals. ProSpend proprietary HITL (human in the loop) offers the most comprehensive solution on the market.
The ProSpend solution features a native API integration with MYOB, which means they sync data instantly between ProSpend and your accounting and ERP solution.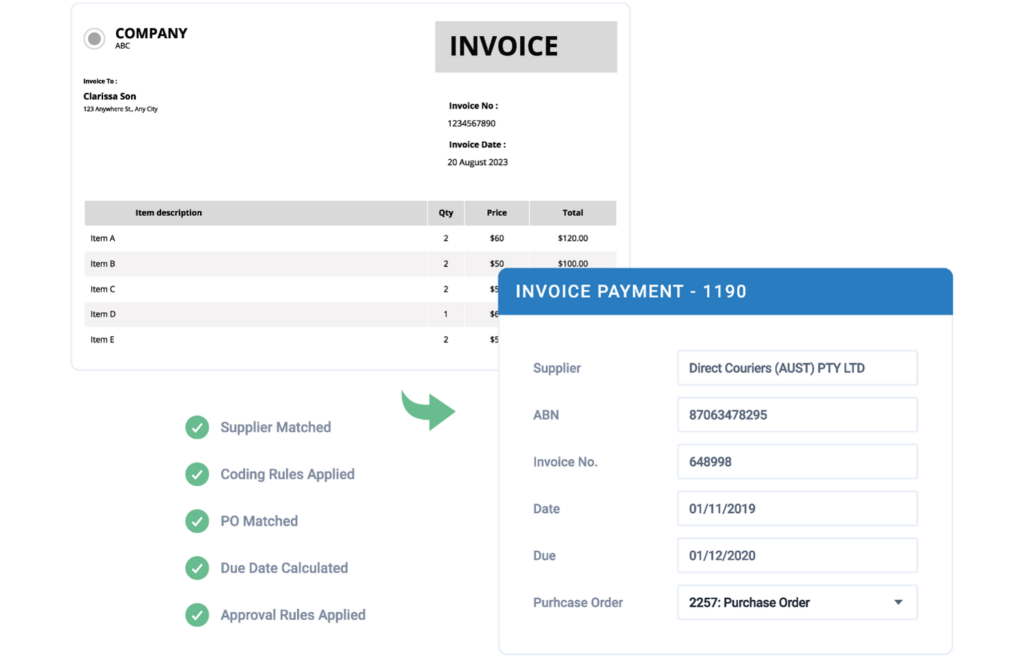 Other Modules include:
Purchase Orders – Mobilise the team, create or sync PO's with workflows
eInvoice Automation – Sync secure Peppol-approved eInvoices to MYOB
Trip Reconciler – Seamless Travel Reconciliation
To learn more visit the ProSpend website.
Book a free demo
Want to see ProSpend in action? Book a free personalised demo here.