Sharperlight helps you access data easily
Sharperlight is enterprise-wide reporting and analysis at your fingertips… for all of your data sources.

Enhance your decision-making by slicing, dicing and drilling into your live data.
Enable secure reporting in Excel, in the modern web browser and Power BI.

Using Sharperlight will save you time and give you unprecedented, remote access and visibility of your data, plus the ability to securely distribute reports and analysis using tools and visualizations your teams will understand.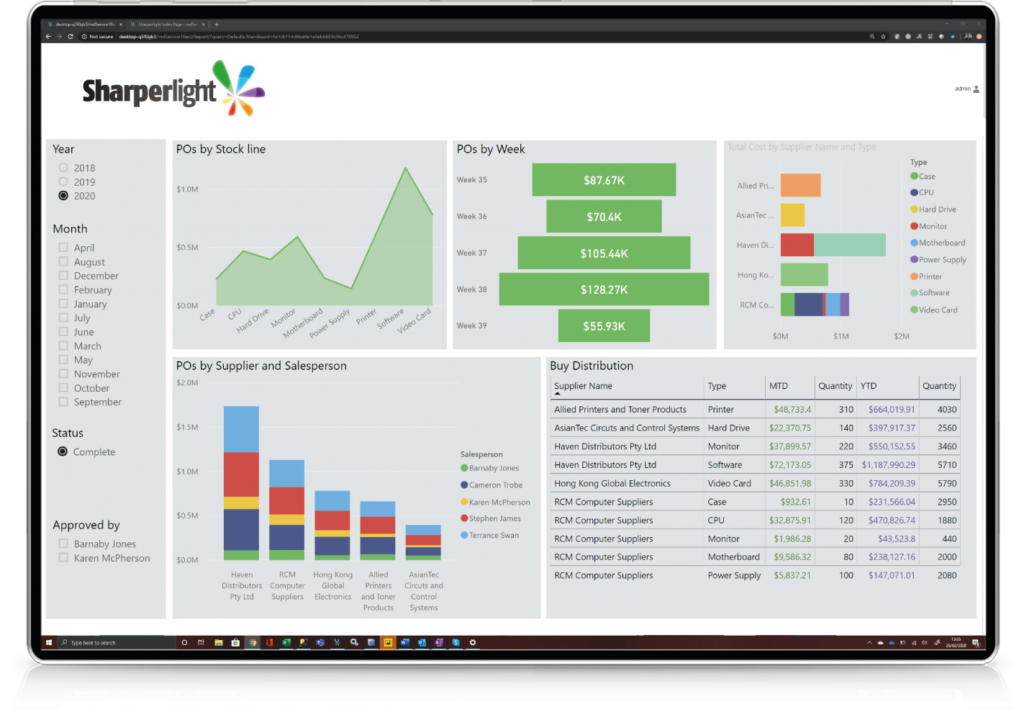 Unbelievably powerful reporting and analysis for all of your data
Enterprise wide reporting
Set up for Remote Working
Live Reports Directly into Excel
Powerful Dashboards & Web Reports
Build your own custom solutions
Automate and batch process
Out-of-the-box connectors to many ERP's
Simplifiy your Reporting Processes
Save Time & Money
Solutions
Enterprise Reports
Solution Development
Data Capture
Datamodel Development
Report Scheduling
Legacy Data
Supported Connectors

Sharperlight and Wiise
Visit Sharperlight's website to learn more.
Download Factsheet