For the building and construction industries
Workbench has been specifically designed to provide an operational management solution for project based businesses.
Workbench comprises an advanced Job Costing system with optional modules for added functionality in the areas of:
Client and Sub Contract Management
Quoting and Estimating
Plant Management
Document Control
Browser Timesheets
Expense claims.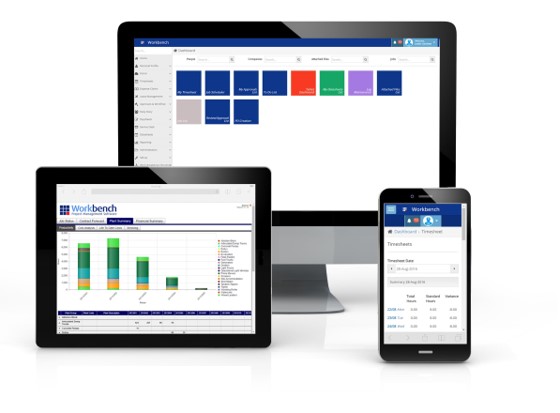 Financial transactions entered into Workbench update the MYOB financial ledgers to provide a complete business management solution.
Workbench is a mature and well proven product used internationally by a diverse range of project based businesses from industry sectors which include:
Commercial
Industrial & Residential Construction
Civil & Mechanical Contracting
Process Automation
Project Manufacturing
Steel Fabrication
Boat Building
Professional Services.
The advanced functionality of Workbench eliminates the need to use spreadsheets for the management of projects and the modern database environment ensures a secure, robust and scalable system able to support many concurrent users operating locally and remotely via the internet.