Seek it. Source it. Sorted.
If you've ever worked on a construction site, you'll know that time is money. A few days' delay caused by a lack of materials or equipment can quickly put your budget in the red.
In 2010, that's exactly what happened to civil engineers Drew McPherson and Shaun Whitted when two elevating scrapers broke down on their job site in remote central Queensland. They thought, "Wouldn't it be great to be able to search an online database to find replacements?"
Right then and there, the idea for iseekplant was born.
In 2011, their mutual friend Matt Peters and Drew's sister Sally joined the duo. With Matt's IT background and Sally's marketing experience, they worked together to build and launch the world's first online construction suppliers' marketplace.
"That's how it came about – just a couple of kids from Townsville who got the band back together," Matt laughs.
iseekplant launched in 2012 with 14 categories of yellow machines. Today, that number has grown almost 3000% to 400 construction machine and service categories. By all accounts, iseekplant is the world's highest-ranked and most prolifically used construction hire marketplace.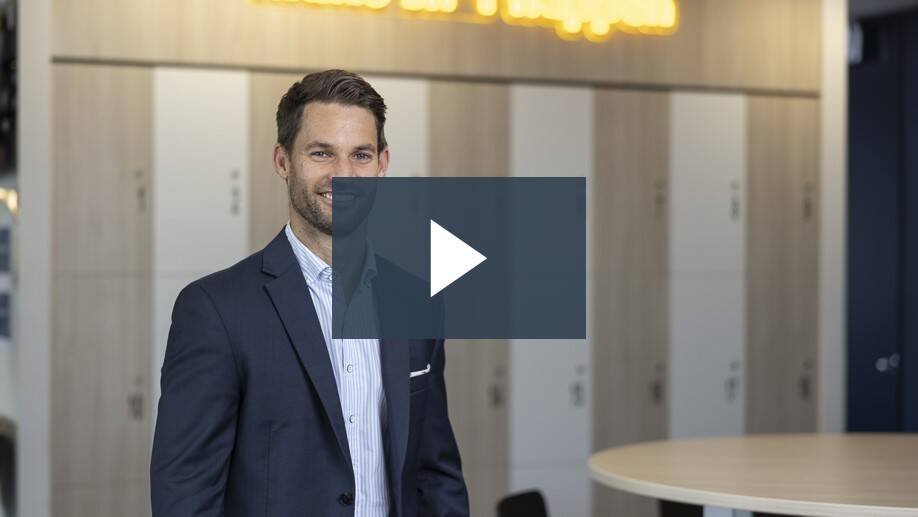 "Our ambition is to be the digital lifeblood of the construction industry. We want to provide solutions and services that help our customers on their 'journey to digitalisation', so they can get more leads faster, expand into new markets and be more profitable on-site."

Matt Peters Chief Operating Officer | iseekplant
Where iseekplant grows, MYOB follows
In the last 10 years, iseekplant has smashed through its growth ambitions. Between 2015 and 2019, the company attracted multiple investors, and that support has seen the team grow to approximately 70. MYOB Advanced Business has been critical in helping the company navigate the choppy waters of high-speed change.
"It's always been our greatest challenge, keeping pace with the business. If we see something that's going to move the needle, we run towards it at a hundred miles an hour," Matt says.
And he isn't kidding. Alongside iseekplant – "the crowning jewel" – they have also launched two other companies: Constructiv Technologies, a holding company that looks after governance and strategy, and Constructiv Digital, a digital marketing agency specialising in the construction sector.
For financial controller Liz Kinnane, adding new companies and administering those from a "single source of truth" has been a game-changer, and her team is laser-focused on financial reporting.
"It's important that we can easily provide information to the business that meets the needs of our management team and board. The dashboard is a good way for our executives to see a snapshot of where we're at, and the fixed assets reporting is handy for tracking our assets and a changing workforce."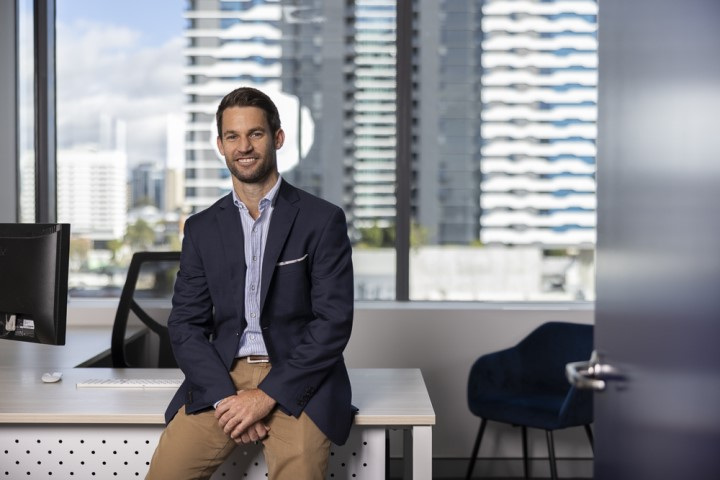 "MYOB Advanced Business has helped us scale and grow our business by giving us access to the information we need to improve the business over time."

Liz Kinnane Financial Controller | iseekplant
Streamlined processes for fast decision-making
When you're a fast-growing business, manual workarounds do nothing but cause roadblocks, and that's where Liz says MYOB Advanced Business has "made life much easier."
Firstly, the ERP system is cloud-based, which Matt says was one of their absolute must-haves.
"When you're working for a business like iseekplant, you want to help it grow, be profitable and find efficiencies where you can," Liz adds. "At the same time, you want your team to use easy tools that help them in their day-to-day activities."
MYOB Advanced Business has removed a lot of the manual processes that were making it challenging to move fast and accurately.
"Before MYOB Advanced Business, our end-of-month process took up to 10 days. We've already been able to cut three days off that, and we know we can keep streamlining it"
Liz also appreciates that by significantly reducing manual processes, there's less risk of errors.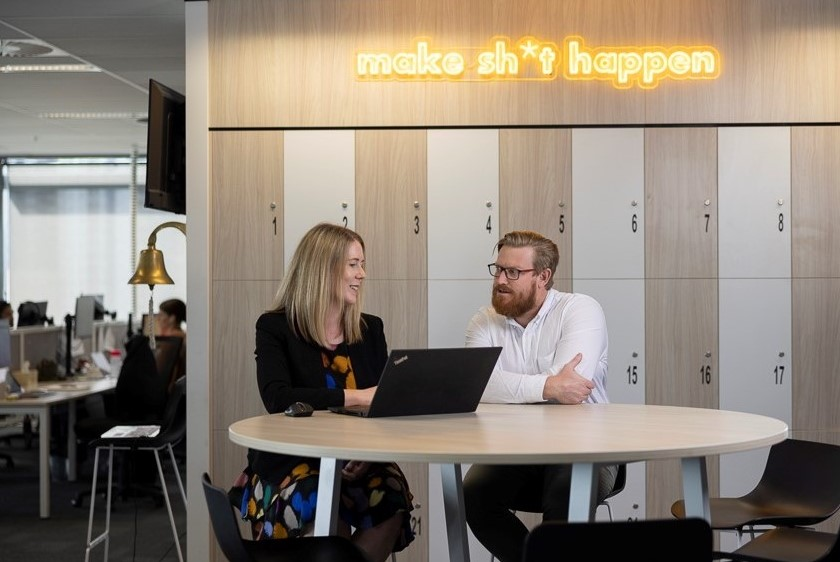 "MYOB Advanced Business is very intuitive. All the modules work together, so you don't have to input the same data multiple times. We also like that there are other modules that we can easily add later as we need them."

Liz Kinnane Financial Controller | iseekplant
Central source of data
Data is a big part of iseekplant's success as a digital-driven business. The company is currently in the middle of a data lake project, and Matt explains that MYOB Advanced Business has been a vital piece of the puzzle.
"We need systems that can push all our different pieces of data into one central source where we can query it and figure out what's going on – and MYOB Advanced Business can do that."
Although iseekplant isn't the 'first' online marketplace, the company has bulldozed down many barriers – "when we first started, the construction industry was a long way behind."
Over time, the desire to find more efficient ways to operate and grow has overridden any hesitancy. The company is in a prime position to support customers making that digital transition.
"Those companies that put their heads in the ground and don't pay attention to technology are slowly losing their competitive advantage.
We want to help them become more efficient and effective, and take something that can be quite daunting and say, 'Hey, it's actually not that hard. Let us show you.' To do that, we need to make sure we have all the right systems too."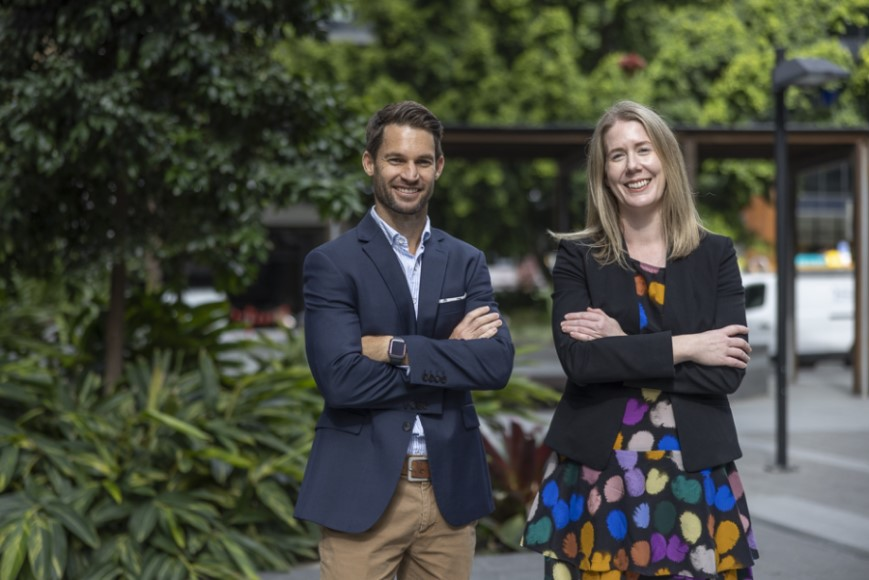 Sights set on big ambitions
With MYOB Advanced Business, iseekplant can put its ambitious growth plans in motion without worrying that its systems – and its people – won't be able to scale too. It has the real-time visibility and reporting needed to propel it towards a vision of becoming "the digital lifeblood of the construction industry" – and it can move quickly.
"When we first started, I didn't think the project was anywhere near as large as I know it to be today. Probably in five years, I'll think about what I said today," Matt laughs.
"We've got a roadmap of initiatives that we want to pursue – ways to help our customers grow and solve industry challenges. MYOB Advanced Business is the right size for us now, and as we expand, I know it'll be able to scale with us."

Matt Peters Chief Operating Officer | iseekplant