On-demand Webinar
Manufacturing for the Future
Whether you've thrived or survived, now is the time to prepare for what's coming. Learn how better practices can tighten your supply chain, help make you more resilient to rising inflation and take your manufacturing to the next level!
Independent ERP expert, David Ogilvie will reveal how your business can use technology to enhance your manufacturing operations & improve your profitability
Explain why more and more manufacturing businesses are choosing to invest in an integrated cloud ERP system.
Momentum Software Solutions will also present a live demonstration of MYOB Advanced for Manufacturing Cloud ERP Software.
Mark Gregory (CEO) at LYNQ MES will also showcase their state-of-the-art manufacturing software which provides visual planning and scheduling as well as comprehensive manual and automatic data collection and analysis from employees and machines.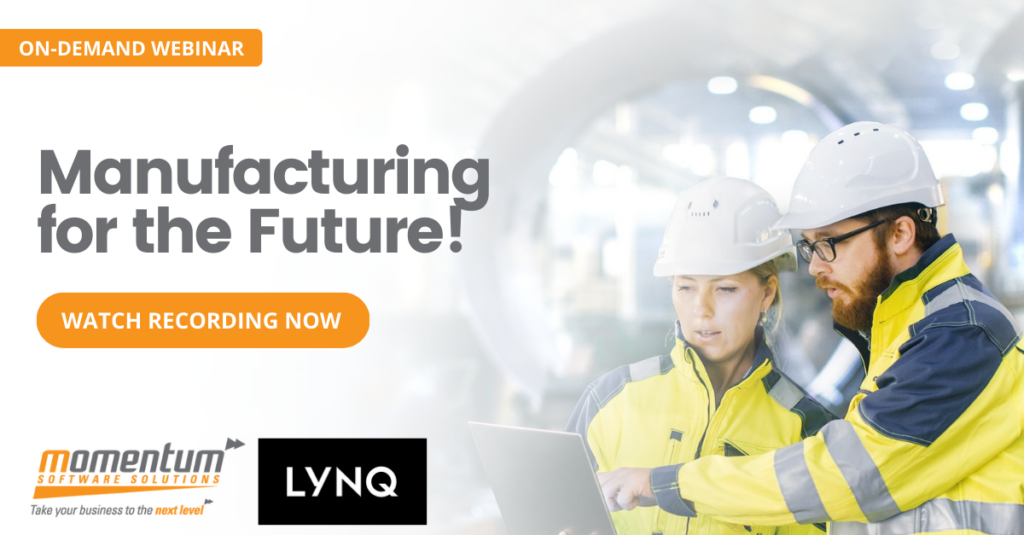 Enter your details below to watch our on-demand webinar