Running a not-for-profit (NFP) is no easy task. Being able to manage and report on multiple grants, funding sources, programs, cost centres and expenses, in a timely manner is difficult for any not-for-profit.
The time and effort it takes to produce detailed reports, gain approvals for purchase orders, or keep track of expenses is costly. Being able to accelerate your reporting cycle and drill down to the detail is critical in providing clarity on the health of your programs, projects and overall organisation.
As an NFP, you're constantly looking for ways to do more with less, all while trying to attract clients and keep them happy. So, whether you're looking to save time and do more with your reporting, better manage funds, clients and campaigns or understand how your projects and programs are really performing, Wiise is designed to help.
Built for Australian businesses, Wiise is cloud business management software that helps you manage your finances, automate operations, and get the insights you need to make good decisions. Wiise is designed to make it easier for not-for-profits to manage finances and resources more effectively, and gain granular insights across their reports.
Here are some ways that Wiise can benefit your not-for-profit organization:
Financial management:
With Wiise, your not-for-profit organization can easily manage and track its financial resources, including donations, grants, and expenses. This can help you make better financial decisions, maintain compliance with regulations, and ensure transparency in your financial reporting.

Donor management:
Wiise can help you manage your donor relationships by tracking donations, managing communications, and generating reports. This can help you build stronger relationships with your donors, increase engagement, and improve fundraising efforts.

Project management:
Wiise can help you manage your projects more efficiently, from planning and budgeting to execution and reporting. This can help you ensure that your projects are delivered on time, within budget, and with the expected outcomes.

Inventory management:
Wiise can help you manage your inventory, including tracking and reporting on inventory levels, managing purchase orders, and tracking shipments. This can help you ensure that you have the resources you need to carry out your mission.

Reporting and analytics:
Wiise provides powerful reporting and analytics tools that can help you track your organization's performance and make data-driven decisions. This can help you identify areas for improvement, measure the impact of your programs, and demonstrate your impact to stakeholders.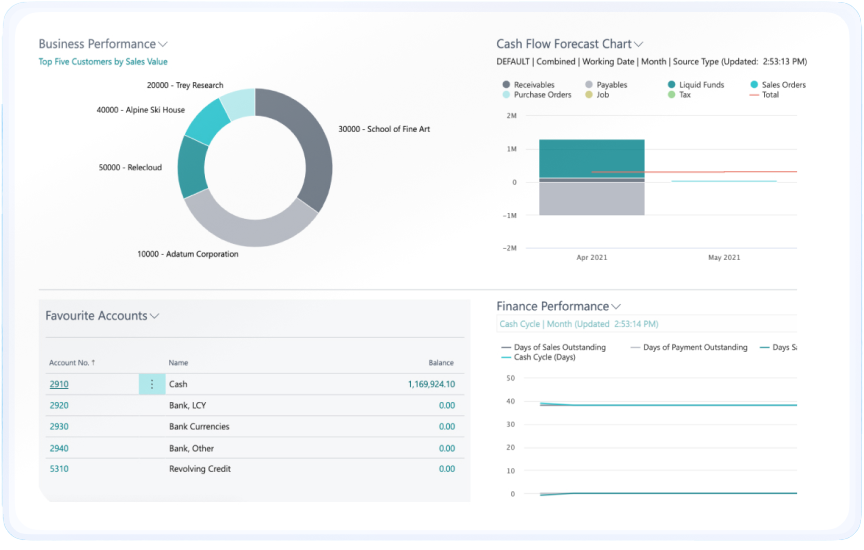 Overall, Wiise ERP can help your not-for-profit organization become more efficient, effective, and transparent in its operations. By streamlining your financial management, donor management, project management, inventory management, and reporting and analytics, Wiise can help you focus on your mission and achieve your goals.
Learn more about Wiise for not-for-profits here or contact Momentum to discuss further how Wiise can support your NFP.